red bridesmaid dress
I can't even tell you how incredible Taylor and Doug's wedding was. They were so excited to have a 1920's vintage gangster/pinup styled wedding theme. The hair and make up artists crushed it with the brides maids and the bride herself. They all looked absolutely incredible.
Taylor wanted to have an outdoor wedding, so we prayed for good weather on their big day. Their ceremony venue choice was Wolfenbuttel park in Kenosha, WI along Lake Michigan. It's such a gorgeous outdoor location and we were blessed with perfect weather.
Following their emotional - with a touch of humor - ceremony, we traveled out to a private residence to get some themed shots with a vintage car.
Afterward, we headed back into Kenosha proper, for their extravagant wedding reception held at Madrigano, Marina Shores ballroom downtown Kenosha.
Just steps from the beautiful lakefront, Marina Shores is an underrated wedding reception venue in Kenosha Wisconsin.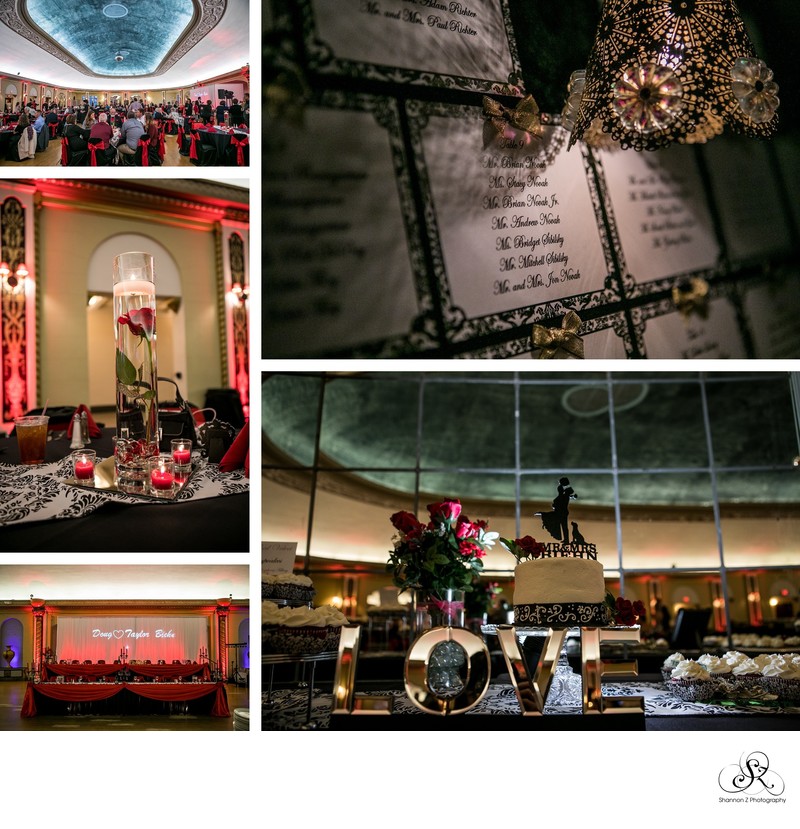 The ballroom was decorated to the max, and simply stunning! The vision that Taylor had came together perfectly with the uplighting, decor, and overall feel of this perfect reception hall.
Location: 5901 3rd Ave, Kenosha, WI 53140.