Client Reviews
---
It's been a pleasure to serve and work with families in South East Wisconsin and Lake County Illinois for the past 10 years. My passion to capture life's moments and create still life fine art portraits has evolved over time, and the people who have contributed to this journey have been kind enough to share a few words about their experiences. I hope that you find their words helpful when deciding if I will be the photographer you can trust to capture your vision - whatever it may be.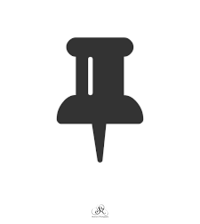 Thumbtack Reviews (for weddings)
---
---
Some other heartfelt, loving words I've received....
"You somehow, without even knowing me, managed to capture my inner essence in those photos and bring them out and to life, you made me see myself in a way I never have before, and there is nothing that can express how grateful I am for that."- A.L
"... I just wanted to let you know how incredible your gift of photography is. Thank you again for all you do, may you always know how precious you are. Thank you again for taking beautiful photos of my husband and I. ...." - N.M.
"Thank you for another great year of photographs that will last our family a lifetime! Especially the day you spent with us - we always look at the book!" - K.S.
"Lisa & I would like to thank you for making us feel so comfortable during our wedding and for taking such beautiful pictures!" M.W.
---