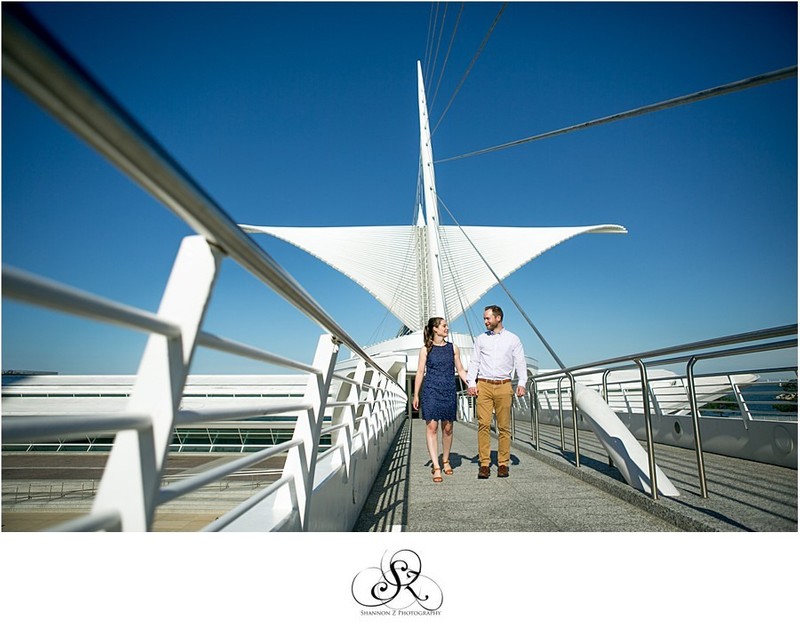 Choosing a Location for your Engagement Photos
---
---
---
Milwaukee
Milwaukee Art Museum for architecture & landmark significance
Retzer Nature Center, Urban Ecology Center, Grant Park or other Nature Preserve
Historic Third Ward for that urban look with cream city brick, the river walk, nostalgic lamp posts, brew pubs & the Milwaukee Public Market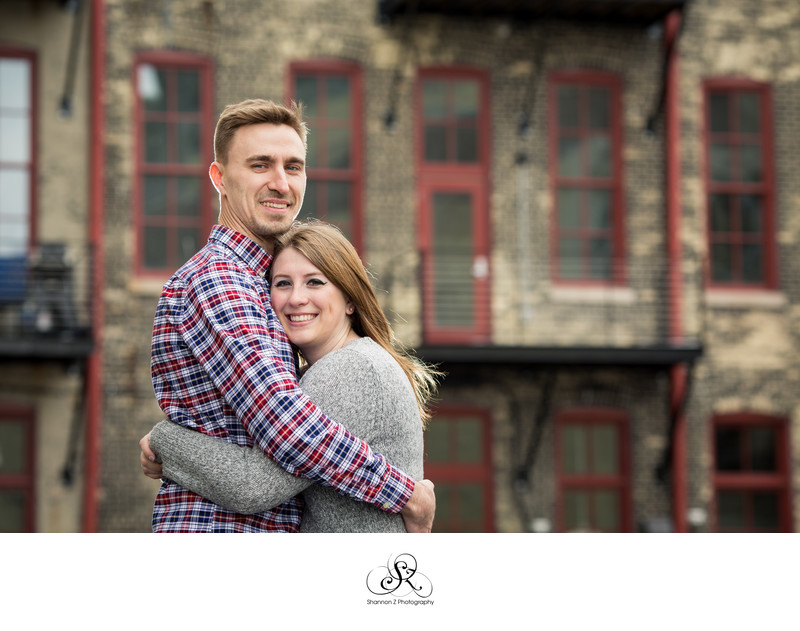 The city of Milwaukee requires a permit for photography in any of the city parks, and admission prices need to be paid for places like the Domes. To have a shoot inside the Milwaukee Art Museum, you must contact them ahead of time & secure the necessary permits.
David and Anthony knew they wanted a rooftop photo at their apartment building, and a photo at the Milwaukee War Memorial in David's Air Force uniform. After talking with them during our consultation and learning more about their love story, I suggested we start at their home with a glass of wine & their pug. (They were engaged at a winery). They had thought about maybe doing the third ward, but I suggested the 5th ward because of a cool mural I saw there. Turns out the mural vision I had wasn't going to work, BUT we came across other really cool areas and made some great photos. The point is, we made their shoot personal, unique, and something meaningful to them. And had a lot of fun too.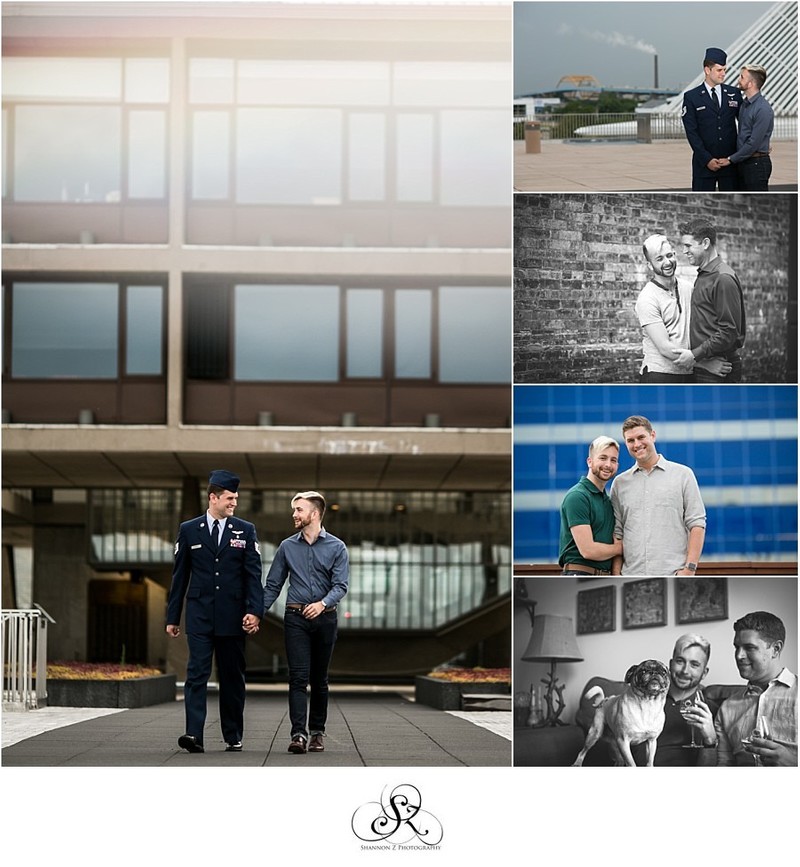 Outside of Milwaukee proper, there are plenty of parks, nature preserves and wooded areas to make some gorgeous photos as well.
My favorite thing is to pick a place (for instance a park) - and then walk & talk. As we are chatting, I'm looking for spaces that will make an interesting backdrop for a picture. Light, lines, framing - all elements that I'm keeping my eye open for.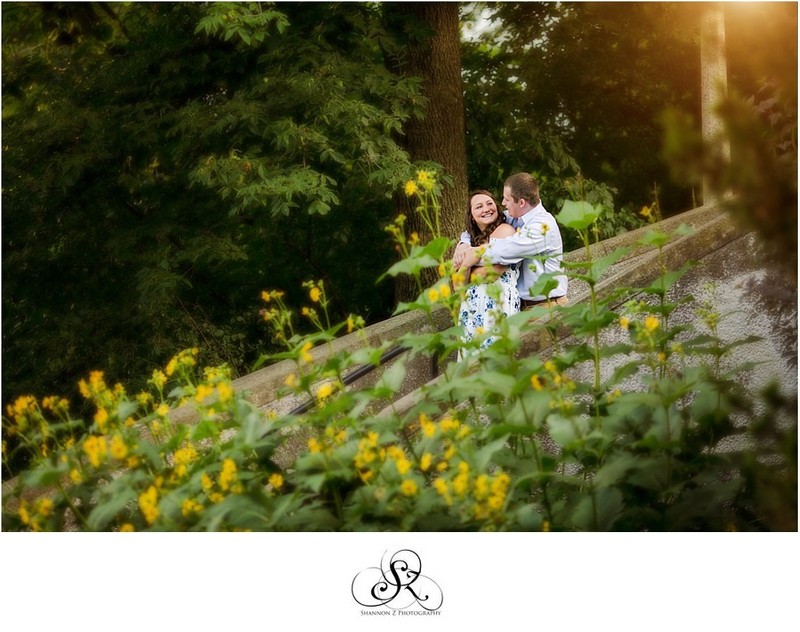 Kenosha
Downtown for a wide variety of brick walls, painted walls, pubs and coffee shops
Kenosha Public Museum (indoor option during adverse weather) - outdoors, there is a fountain water feature, walk ways lined with trees and it's a short walk from Kenosha's lakefront where you can get the iconic lighthouse in your photos
Southport Beach House - great for a variety of options. A short walk to the Kenosha Sand Dunes, get the lake, rocks, beach & an urban feel with the beach house itself
Parks - Petrifying Springs Park, Lincoln Park and Hawthorn Hallow (permit required) are some of my favorites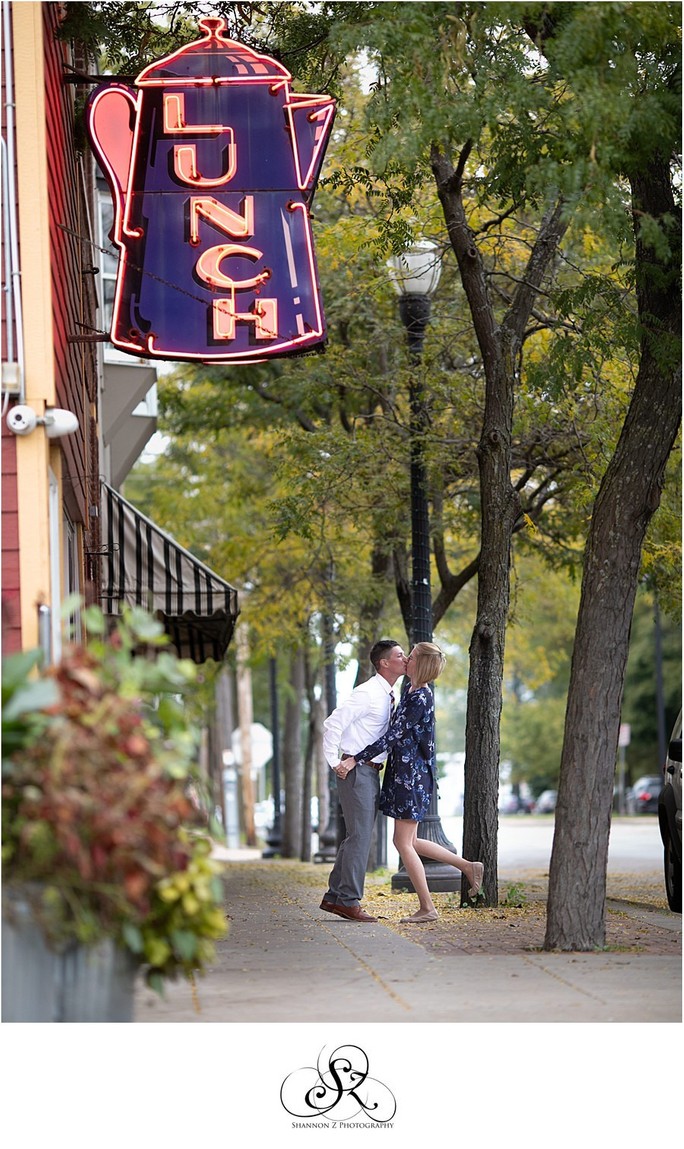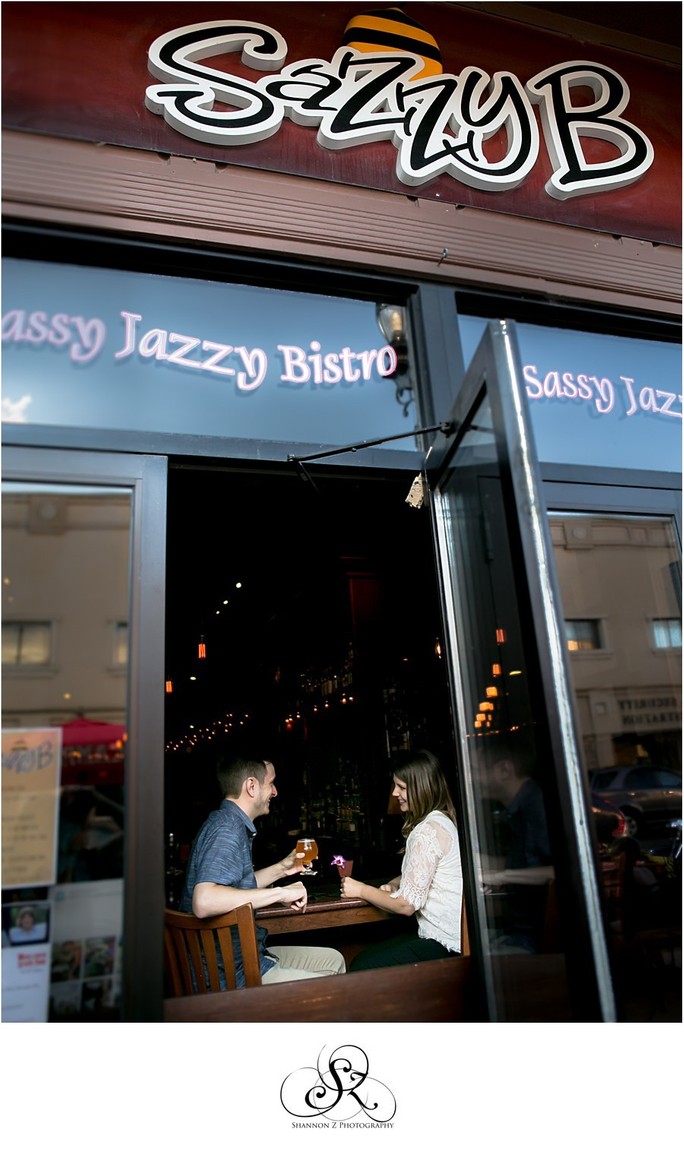 Personalizing or storytelling through your engagement photos is super fun to me. Jason & Noel are getting married at Circa on Seventh - but just down the road from there is the vintage Lunch sign outside the Coffee Pot. I think it will be fun to recreate this image on their wedding day - so we created it for their engagement photos.
Mikey and Sara love going to Sazzy B's in Kenosha. They recreated their first date with their favorite drinks - I asked them to sit at the end of the bar so I can shoot from the outside in, and include the sign to tell this story for them.
Lindsey & Bill wanted the fall colors - and the backside of the Kenosha Museum had several rows of beautiful red maples. You may see a lot of reflection images in my portfolio, and I wanted to make one here, but it wasn't quite working out as I'd planned....but then I heard the streetcar, and asked them to just hold their pose until it drove by (I had to be careful with it's position...as you can imagine) and the Kenosha water tower in the back was an added bonus. This is a great location heavy image.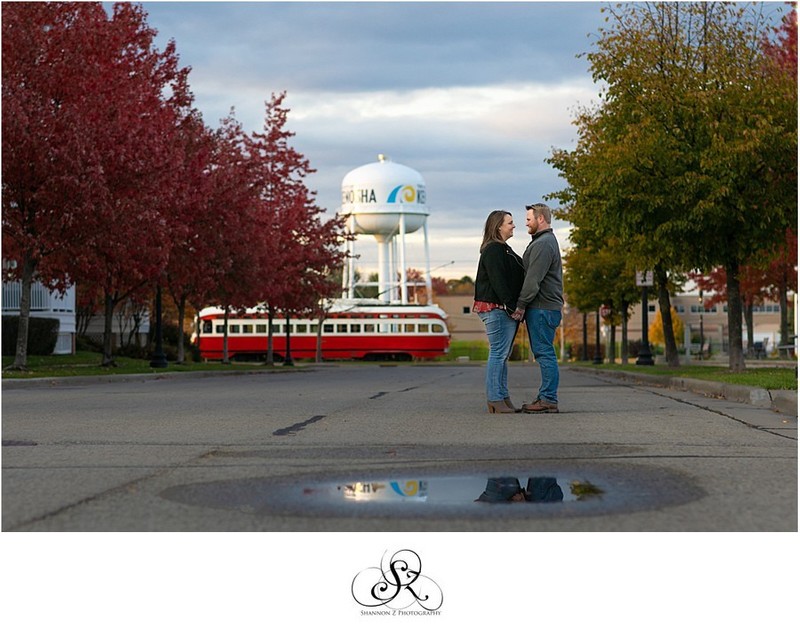 And finally, Leza & Adrian are an incredibly outdoorsy couple. They kayaked through the Boundary Waters in Northern Minnesota, so when they wanted to do photos at Bong Nature Preserve, and pitch a tent....I was like YES!!!! What a great way to tell their love story by choosing a unique location.