Choosing the perfect venue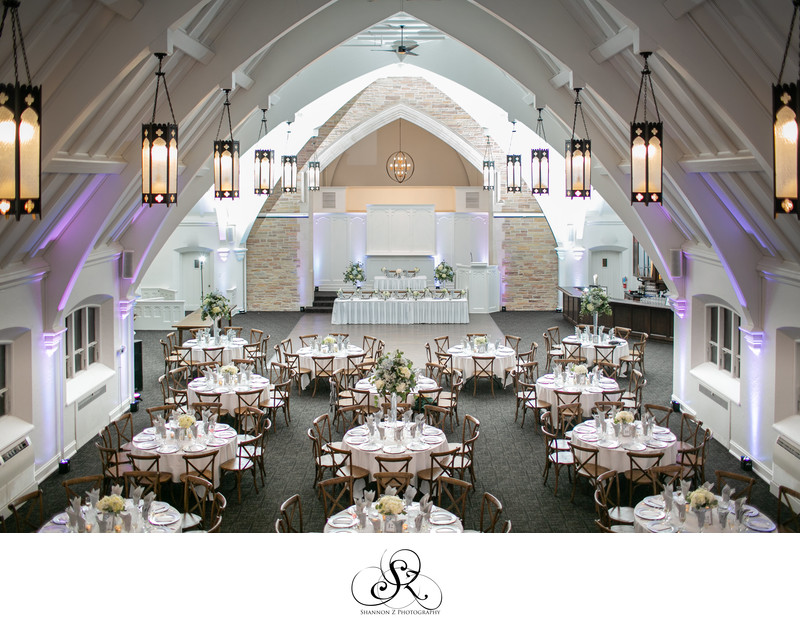 Guest List
You want to be able to accommodate all the guests you'd love to have surrounding you on your wedding day, right? So do your due diligence and research capacity of potential venues - it's a good place to start before figuring out the rest.
Amenities
This is important, especially if you are having an off season wedding, or would like to host at an unconventional venue. Things to consider:
Some barns don't have heat/air conditioning
Lack of elevators for those who can't use stairs or walk long distance
Restrooms (some places have small, one stall bathrooms - or none at all!)
Getting ready spaces - for those venues you'll have both ceremony & reception at. You'll want a nice, spacious room to get ready in, and keep your belongings locked up for the rest of the day
Kitchen for caterers
Location
Many things come into play when choosing a city for your wedding. Where are you both from? Where does a majority of your family live? How close is the venue to hotels, highways or other accommodations for out of town guests?
Another factor to consider - is if you're having your wedding at a church, but your reception at a banquet hall. There will be travel involved for you & your guests. Not to mention needing extra time for photos in between!
Vision
You might have your dream wedding already figured out - and you know that you've always wanted to get married in a grassy meadow....or a rustic barn....or your family church.
And if not? Don't go with a venue if it's not going to live up to your overall vision of your wedding day. It's easier to say than do - especially when there are so many other factors involved when choosing a place to have your ceremony & reception - but it would be heartbreaking to have to remember your special day at a place you *strongly disliked*.
Budget
This is a huge one - and sometimes a deal breaker. Your dream venue might be out of reach because of costs involved. You can compromise on other things (like date) and save up for another year? Or you can perhaps research similar, more affordable locations. There are other ways to cut budget (PLEASE not on photos) - to perhaps make up the difference, but if not - search on wedding resale pages, local wedding blogs, or ask friends & family to help you out with ideas of venues you might not have heard of! You'll be surprised on how beautiful a lower budget venue can be.
Date
At the end of the day - this is the one thing that you just might have zero control over. Most venues can only accommodate one wedding per day - and if they're already booked for your date - you might have to settle for a different date. This is why it's important to secure the two MAIN things right away....Venue & Photography. They book out 6-18 months in advance, and if it's a highly sought after venue it could be even longer than that!
Venue Information
Want to learn more about venues in the Southeast Wisconsin, Northern Illinois area? Visit this page to see photos & learn more about wedding venues!